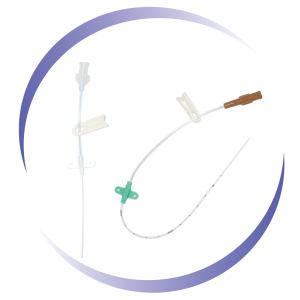 Smartmidline™
Midline catheters are peripheral catheters for short and medium term IV treatments. It is preferably inserted into the veins of the upper arm. You only need to puncture the patient once and this catheter can last up to 29 days. (2)
Midline is the solution for all patients with poor venous access or patients who require peripheral access for more than 4 days.
Midline allows your patient to have a comfortable, safe and reliable catheter, avoiding painful or repeated venous punctures.(3)
Vygon has a new range of Midline ready to be used (extension line already included) and inserted using the well-known Seldinger technique: Smartmidline™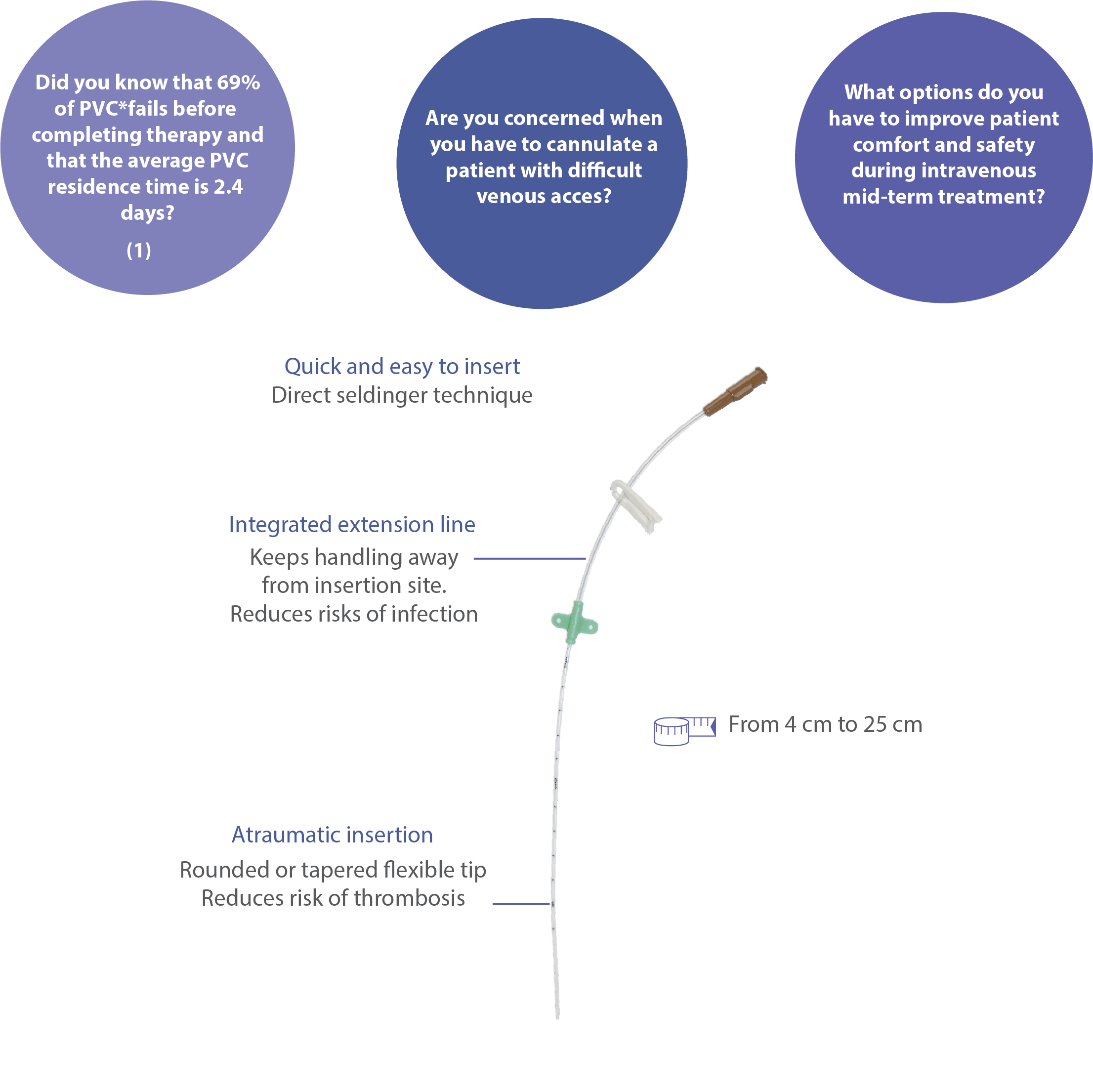 (1): Hospitalized Patients: A Multivariable Analysis of Peripheral Intravenous Catheter Failure. Journal of Hospital Medicine, 2018 Feb 1;13(2):83-89. doi:10.12788/jhm.2867. Epub 2017 Oct 18
(2): Intravenous Nurses Society [INS], Infusion nursing standards of practice: Site selection and device placement. Journal of Infusion Nursing, 2016, 39(1S), S52-S54-S64
(3): Gorski L et Czaolewski, Peripherally inserted central catheters and midline catheters for the homecare nurse, J Inf Nursing, Nov/Dec 2004: 27(6), 399-409

Seldipur Smartmidline single-lumen peripheral catheter in polyurethane, from 2fr to 4fr compatible with pressure injection, using the Seldinger technique, with a length of 4 cm to 25 cm. For short to mid-term peripheral venous access (up to 29 days). With 21G puncture needle, 1 stainless steel guide.
(*Nitinol Guidewire)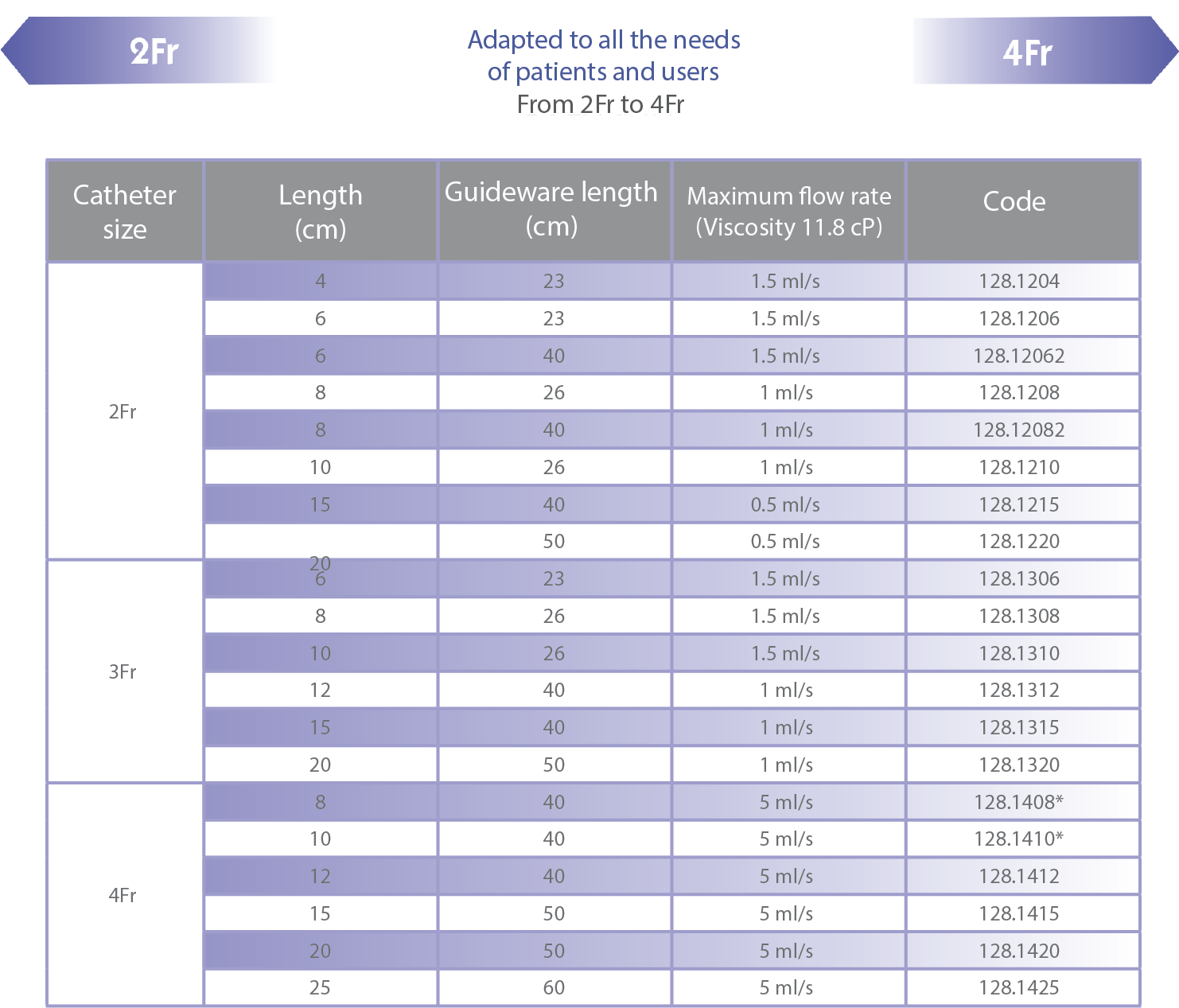 Kit includes
-Puncture needle 21G – 45 cm
-Straight stainless steel guidewire, 0.018'' (0.46mm) Except for codes 128.12062 and 128.12082: Nitinol "J" guidewire
-1 Dilator (included only with 3Fr and 4fr catheter)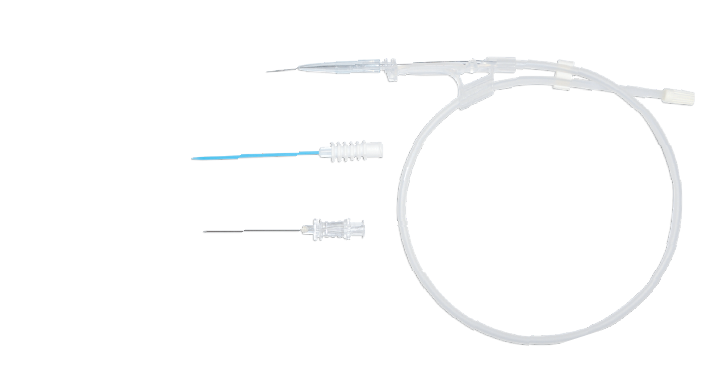 Copyright © All rights reserved, HUMANA DE EQUIPO Y MATERIALES, S.A. DE C.V.